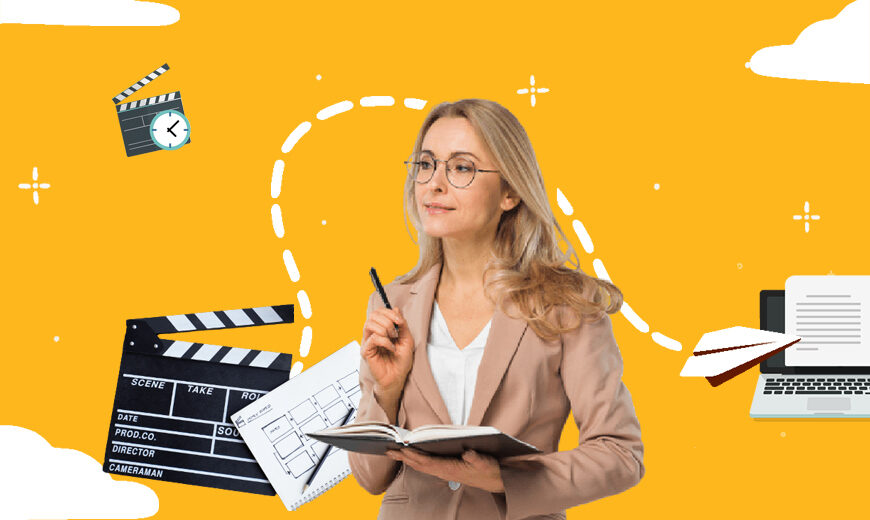 If Garcia Marquez had been alive, he would have surely renamed his well-known novel as, "Love in the time of the twenty-first century." You would be exhausted after a day's toil of work that has sent your head and eyes aching due to too much visual strain. Having put the laptop or your device in charging mode, you would freshen up humming traditional folklore that was just used in your most favorite rom-com, about three years back.
Thriving in the era of Scorsese, Tarantino and Nolan, you have always been a fan of Cameron or Hitchcock, though you never realized how and why you seemed to be perambulating between two extreme ways of movie-making. You get up and shake off the brooding nets of thoughts that were spinning in your head. You are in front of your 32" LED TV with a bowl of hastily prepared noodles or a home-delivered pizza. You scroll through classic remakes like 'Les Misérables' or 'Gone with the Wind' and have a change of mood. You decide to watch a short film. Or maybe two short films. The day has been a tiring one and you realize that your concentration level is of the capacity of a teaspoon.
It comes as an abrupt realization, but you will start wondering for sure. How to compose scripts of short films? Is there a short film script writing format? How is the screenplay prepared? The more you keep wondering about the complexities of a short film script, the more interested and unrestful you'll be, eager to quench your thirst for curiosity. A novel of 700 pages can still be made into a movie of three hours. But then again, there are classics like Coppola's 'Godfather' or Satyajit Ray's 'Pather Panchali', where you get so engrossed in the clips, you forget about the lines you had once gone through. A full-fledged feature film of 3-3.5 hours…quite understandable. But wrapping everything up in about 20-25-30 minutes? It is beyond our imagination – the amour of sheer brilliance it requires to come up with a short film script.
With rapidly emerging competitions of short film presentations and the numerous accolades associated with them, the scriptwriters of short films are finally getting acknowledged for their mastery of writing intricate plots in films with durations ranging between 15-30 minutes.
With short film scriptwriting now getting the limelight, the demand for short film scriptwriters is skyrocketing! Be it the promotion of a product or depicting a social message, the best way to deliver them to the target audience through great narrative and visuals, but without taking much of their time, is through the art of well-written short film scripts. So, without delay, let's have a look at the short film script writing tips in 2021:
The Stronger The Script, The Greater The Impact On Viewers!
If you want to learn how to write a script for a short film, then the very first thing you need to do is to learn how to write an interesting article that people are not only going to read but at the same time enjoy the same. First things first, you need to brainstorm to finalize a story or an incident on which you are going to write the short film on, and it better be an engrossing one.

There is no single best way to write or plan out your script. There are countless short film script writing tips that you could use to assist you better and prepare yourself to write a story that piques the interest of everyone. If it makes sense and is entertaining enough to have a lasting impact on our minds, then you have served the very purpose of writing a script.


Secondly, think from the perspective of an audience: Would you want to watch a particular story and find it interesting to keep you entertained all through the film duration? If it is getting too long, or going in a different direction? Always ask this question to yourself, whether you would want to read this story and mend it accordingly. Use your imagination to the fullest and try to keep the script alive and fresh. An honest observation and opinion about one's work are one of the best tools in perfecting the content to a masterpiece.
Study The Genre, Decide A Theme And Stick To It
Build a practice of studying your script. It will help you have an idea of screenwriting and you don't have to do much about it. Simply find scripts of your favorite short movies and read them peacefully to get a sense of how professional writers write. It is even better if you find a specific genre that your short film will fall into and find scripts specific to that genre and read them.

So, now you have an idea, you have read a lot of scripts, and you are finally ready to sit down, open your laptop and start typing. DON'T DO THAT! See, your idea may be amazing, but short films are so much more than just a great idea. Try to finalize the storyline or the logline for you. It is going to be the blueprint of your story and the rest of the story can probably be built of it.

Then comes the outline, i.e., to cut your story down into individual scenes. Now to establish yourself as one of the best online short film script writing services in India, the aforementioned tips can be a really important process to give you a road map for what scenes you are going to write.


Again, there is no single way to work upon the outline; this is just one of the approaches which work well. What matters is: you need to be aware of the plan that you wish to follow for writing a particular script, and once you have the blueprint established, all you need to do is to stick to it and execute it accordingly.
Try To Do More With Less Should Be Your Motto
Let's not forget the golden rule of short film script writing tips: the conclusion is as important as the introduction and the body of the content. Because all's well that ends well. It includes good acting, good writing and the use of space together and it also decides the quality of the short film.

Every writer must be a meticulous self-editor, as it will help you a lot in the writing of the script. Self-editing comes into the picture when you improve your writing by correcting the errors, revising the structures and with proper word choice. Try to use some plot devices in your writing to enhance your core story – whether you can use a love triangle, a quest or a death trap whatever is related to your story.

You can also use some of the literary examples which include motifs (a visual of shattered glass depicts something in life is about to break) or symbolism (how a hero is shown wearing white and the villain in black). While drafting the scenes with all the dialogues and actions, sometimes you may feel that these are important and are a part of the project when they are not. As it is a short film, edit, omit and include the parts wisely and make every part of your film work for you.
The last tip is nothing but a suggestion on how to bring all of the things discussed above together. We need to keep in mind that creativity is something natural that comes out of our mind. We cannot generate it as and when we want; it doesn't work like a tap on a remote. Ideas of a writer need to come out spontaneously, and if forced, it may wreak havoc on the creativity part and bring a pause in the creativity for an uncertain amount of time, known as "writer's block".
If we don't pay enough attention to it, it may keep dragging for days, months, or maybe years. Which is why, you need to take some time off as well, to replenish your skill and power of writing, because what good is a writer going to be if the very writing skill gets affected by overstraining?
One of the most important things of all is to have fun with the process of writing. It will make you feel accomplished and will push you along in the process. Follow the above tips and you will be surprised to see, how soon you'll see yourself as one of the leading online short film script writing services in India. Yes, writing can be tough but don't worry! Just remember, there are tons of people out there just like you struggling every day to write the perfect script. Simply keep doing what you do best and rest assured, you will be reaching unimaginable heights of fame, prosperity and success in no time!